Randolph County High School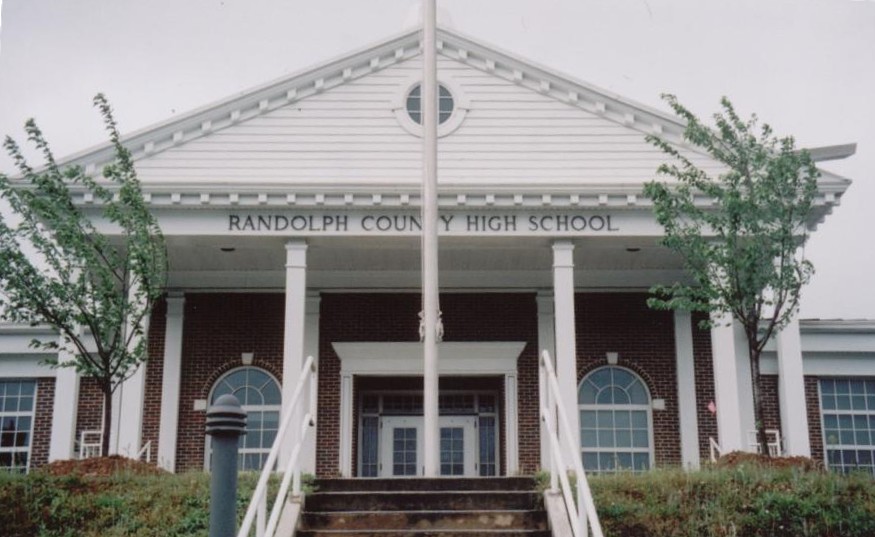 Randolph County High School is a SACS accredited 7th through 12th grade school located in Wedowee, Alabama near beautiful Lake Wedowee. Our staff includes a principal, an assistant principal, a high school counselor, a librarian, 27 teachers, 6 aides, and 2 secretaries who serve approximately 430 students.
RCHS was founded in 1910 and located where Carver's Top Shop sits now. Next the school was moved across town to a building, which later became the old carpet mill. In 1939 a school was built on the site of the present day school. A lunchroom, new office, and library were added in the early 60's. Three new classrooms were added in 1984. The main school building burned in August 1994. A new building was erected on the site of the old building and completed in March, 1997. A new gymnasium was completed in 2007.
We have a strong academic tradition at RCHS with general and advanced academic courses being offered. Many highly motivated students receive college credit through our dual-enrollment program with Southern Union Community College. Approximately 75--85% of our graduates attending technical or community college. Our seniors regularly receive scholarships from Southern Union State Community College, Gadsden State Community College, Faulkner University, Auburn University, University of West Georgia, and Jacksonville State University.
Our students are provided the opportunity to grow socially and to become involved in the community through a variety of clubs such as Key Club, Beta Club, FCCLA, FFA, TRUTH (Teens Reaching up to Him), Student Government Association (SGA), Spanish Club, Entertainers of Tomorrow (EOT), Science Club, and Builder's Club.
If you live in the area, we thank you for your continued support and involvement. If you are new to the area, we welcome you and invite you to visit us and become involved in our future, the students of Randolph County High School.